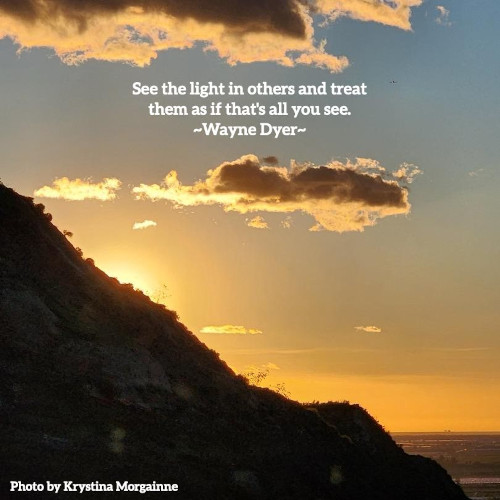 "I would like my life to be a statement of love and compassion — and where it isn't, that's where my work lies."
~Ram Dass~
Seek to recognize and respond to the sacred in everyone you meet.
When we get caught up in the ego-driven role that someone may be playing in this life, it is easier to judge them, see them as "wrong" or something to fight against. This is the trap of the human experience; however, there is far more to life than meets the eye.
Spiritual seekers have the opportunity to see beyond the mundane. Those who challenge you are willing to play an antagonistic role (sometimes at the expense of your love and good-will in this lifetime) in order to fulfill a sacred promise: to assist in your spiritual awakening.
While it may initially be challenging to be objective in the midst of drama; you may discover that you get there more and more quickly as time goes by. What once took weeks, months or even years to heal will eventually move through your experience in minutes. Ultimately, we will cultivate mastery, compassion and unwavering love.