Spiritual Counseling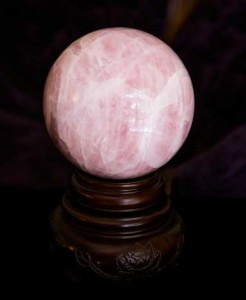 Radiant Knowledge
Using the MotherPeace Tarot as a focal point, I bring a new perception to the current events in one's life. I help my clients understand the lessons veiled within their circumstances. My intent is to guide those who come to me to find ways to break outmoded habits and beliefs and create movement forward on their spiritual path. I believe that psychic readings should be much more than 'fortune telling'. While having a glimpse of the future can be exceedingly helpful, I prefer to find the key for each client to find personal empowerment. Being spiritual does not mean that one won't encounter challenging situations, rather, that inner peace can be found and demonstrated in our daily walk. My goal is to help my clients manifest healing in themselves and others.
Numerology
Numerology is a wonderful field of study which can be utilized to better understand who you are and the influence of cycles within your life. Charts include information about your Life Path, Soul Number, Outer Personality and Path of Destiny as well as a life blueprint. I practice Pythagoras' approach, combined with influences from the teachings of the MotherPeace tarot.
Understanding Your Spiritual Path
Discover your soul age and spiritual level, how many lifetimes you've been on this planet, where you are on your Spiritual Path, the Soul Contracts you've arranged for this lifetime as well as personal Karmic lessons. As written at the Oracle at Delphi, "Know Thyself". Understanding one's Self is the first step to acceptance and enlightenment.
Life Between Life Therapy
Wonderful information can be discovered about the life contracts arranged while in the astral between lives. This therapy is time intensive and typically utilized with clients with whom I have worked extensively as a deep level of hypnosis is essential for good information to come through.
Energy Work
Reiki and other energy working techniques are often used in sessions.