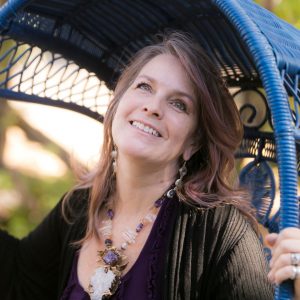 Biography for Krystina Morgainne; Psychic, Reiki Master, Radical Forgiveness Coach, Energy Worker
Beginning with the premise that each client holds the potential within to transform their lives, Krystina uses motivational techniques and positive reinforcement to tap into their personal strengths in order to create harmony and a sense of inner peace and well-being.
This caring and personal approach has contributed to her clients' successfully dealing with pain management, weight control, confidence and stress reduction amongst many other positive and powerful life changes.
Krystina's blend of empathy and honesty, along with the belief that each person has incredible untapped potential, allows her to build partnerships based upon mutual respect, thus creating a positive atmosphere for change.
Krystina has worked as a psychic counselor and spiritual practitioner for over 20 years, helping thousands of clients to find their way in a challenging world. Krystina is a graduate of the Hypnosis Motivation Institute and has a thriving private practice with locations in both southern and central California.
She specializes in assisting clients with their personal growth as a Mystic Mentor and Intuitive Spiritual Coach.
Hypnosis Specialties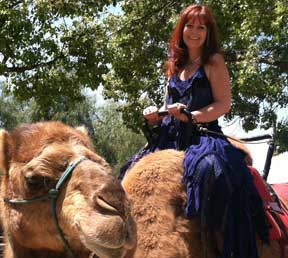 Spiritual Growth
Motivation
Pain Management
Stress Management
Self Confidence
Stress
Relationships
Past Life Regression
Life Between Life Therapy
Experience
August 2006: Present - Hypnotherapist in Private Practice
July 2006: Graduate Hypnosis Motivation Institute
1994-Present: Motivational/Spiritual Counselor
1996-1997: Psychic Tuesdays with Krystina Morgainne, on air radio show personality for 100.3 FM in Los Angeles, California
2006 - Present: Munay-Ki Practitioner
Education
Reiki Master designation from Sacred Mists College, a member of the International Association of Reiki Professionals
Diploma in Hypnotherapy from Hypnosis Motivation Institute, a Nationally Accredited College of Hypnotherapy
Certifications/Licenses
Certified Hypnotherapist
Reiki Master
Radical Forgiveness Coach
Certified Star Essence Practitioner
Contact Krystina at The Potential Within