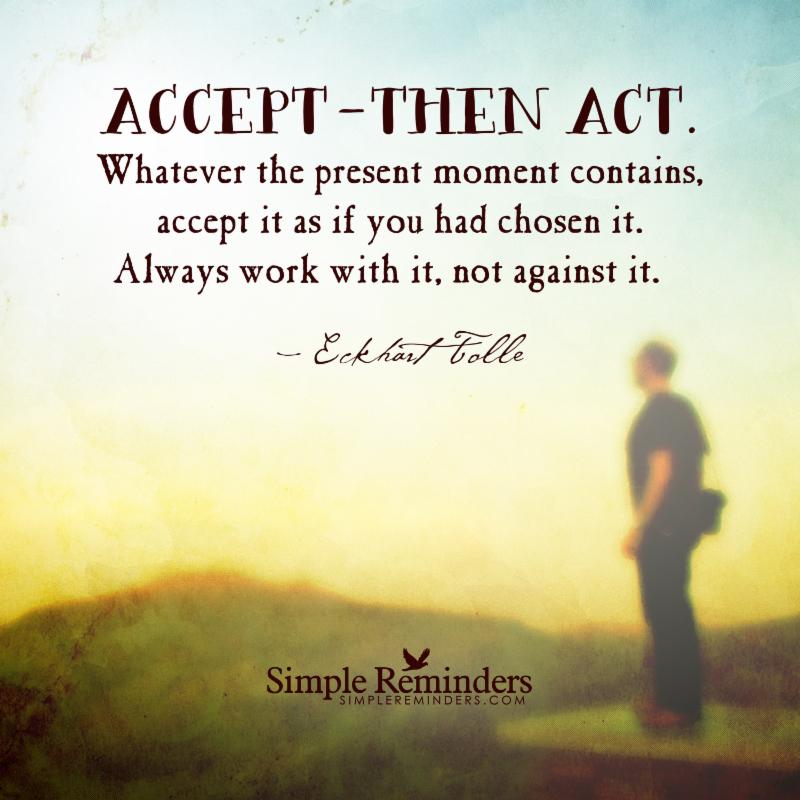 Move through the present moment with grace.
I take full responsibility for every aspect of my life.
~ Louise Hay~
Spiritual practice requires an openhearted acceptance of whatever unfolds in your experience. Resistance causes pain. Begin with the premise that everything works toward your highest good and plays a specific role in your soul's awakening. Embrace the present moment, and through it, consciously explore the infinite facets of your infinite, Divine nature.
You can live an awakened life and stop inflicting suffering on yourself or others. It begins here and now. How will you choose to communicate today? What will you focus upon? Can you bring the best version of yourself to each and every interaction?
Empowerment comes from taking full responsibility for everything in your life. It's not about blame or self-directed anger or frustration, rather; through acceptance, we discover that we have the ability to transform any situation by transforming ourselves.
Today my intention is to be aware that what I do not want to change is exactly what I need to change the most.