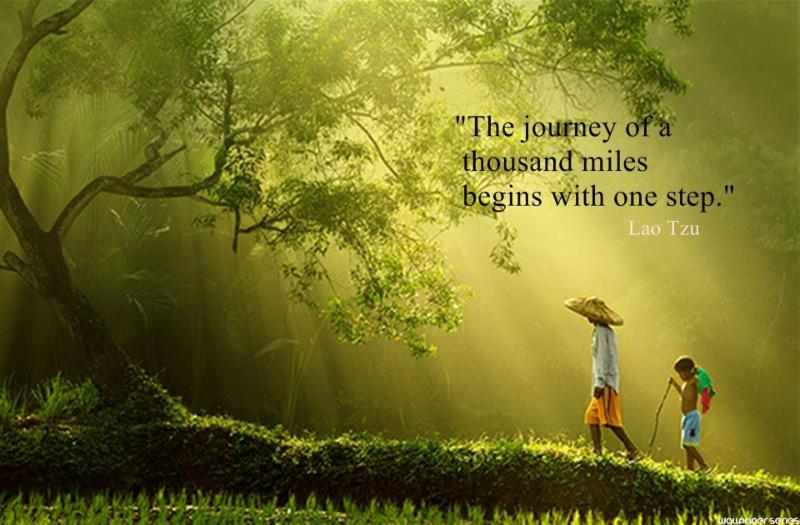 Begin from where you are with what you have.
That's Right! I live in alignment with my purpose.
My purpose is to awaken.
A life of balance and gratitude is lived in the present moment. Experiencing the deepest connection with the Now often requires taking one step forward into the unknown with faith, innocence and a spirit of adventure.
In the Tao Te Ching, Lao Tzu teaches us to allow life to flow at its own pace, to handle things as they arise (when they are small and manageable) and to bring consciousness to each and every step of the journey. This opens the ability to access our inner wisdom without interference from the ego.
"Spiritual practice includes learning how to open-heartedly receive the shocks of life – the things you don't like, the people who criticize you, the job that goes wrong, the partner that leaves, the health that fails you – whatever shakes you up.
Before we enter the path, we see our experiences in terms of "good" or "bad." Upon truly entering the path, we see them only as opportunities to awaken." ~ Ezra Bayda
Today my intention is to release the need to blame anyone, including myself. All is well.