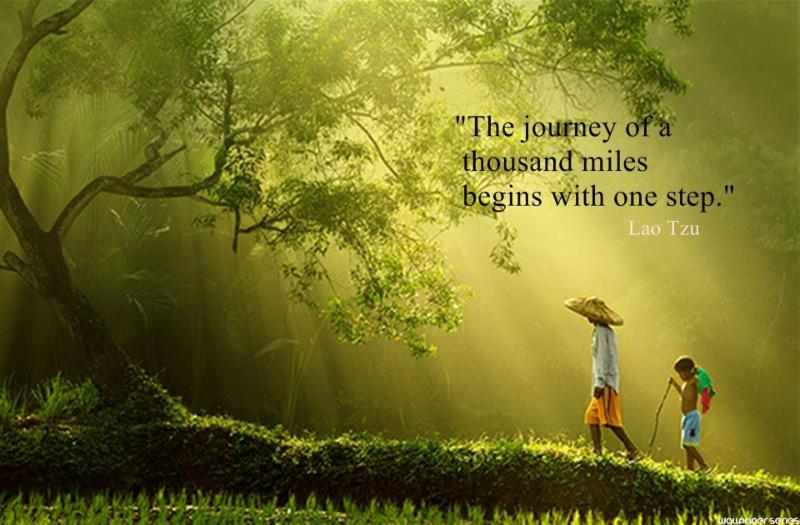 The action you take today plants the seed of tomorrows experience.
"Every goal is possible from here. This is particularly applicable to problems that seem overwhelming. When you change the way you think about them, your new and unique perspective will cause the enormity of the things before you to diminish."
~Wayne Dyer~
No matter what you wish to accomplish, it can be achieved by taking action in the present moment. Baby steps spark miracles. Your intention and action send energy in motion that sets the stage for tomorrows experience.
Just for today, ensure that all of your actions support your intention. Some things before you may seem small and inconsequential; however, that is where profound change begins.
Don't worry about the end result. Do your best here and now and the future will take care of itself. Know that you are capable of creating a life that is easy and joyful. Taking conscious action when things are small helps them seem more manageable and doesn't allow the imbalance or problem to become overwhelming.
By recognizing the need for positive action and movement and setting your empowered and miraculous energy in motion, you will begin to cultivate inner mastery.
Today my intention is to live in harmony with the Tao.