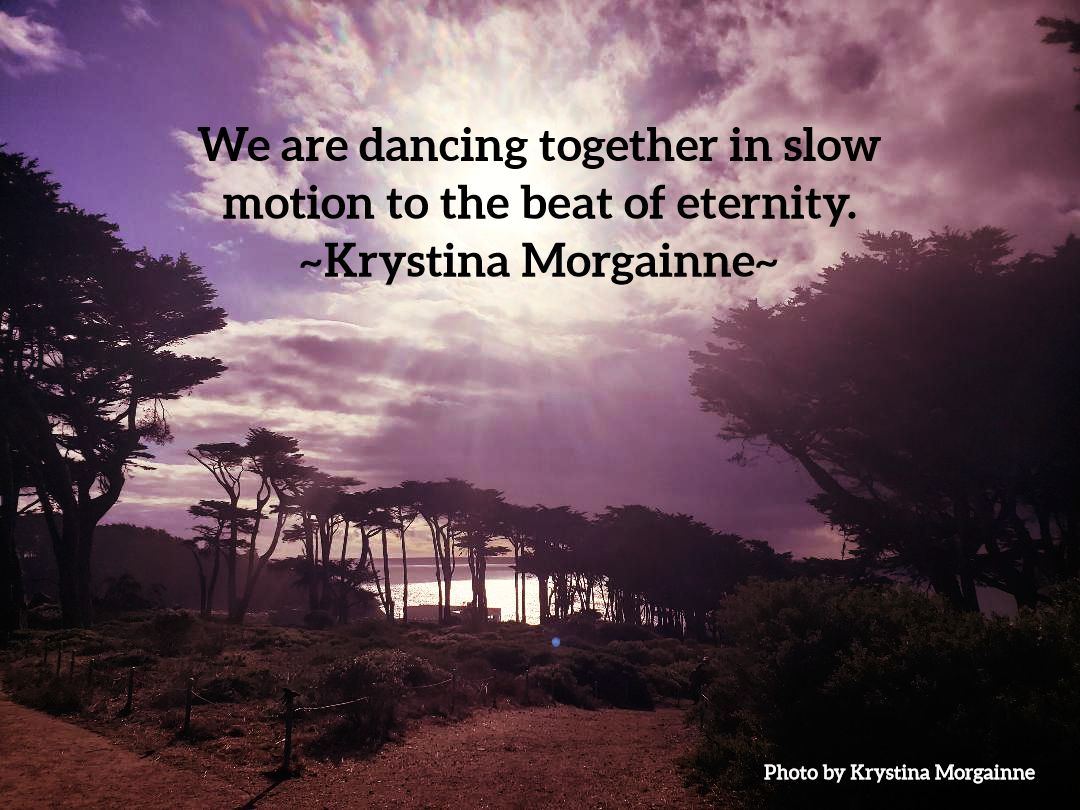 Stop and listen to the melody that plays within your heart.
"Now is the time to see Sunlight dancing as One with the shadows."
~Rumi~
All of life participates in the dance of existence. The ebb and flow of experience creates a give and take that is artistry in motion. If you have lost your joy, ask yourself when you stopped dancing. When did life become more of a drudgery than a flow? Have you lost your ability to recognize the song of infinity?
To dance, we must be fully present and allow our mind, body and spirit to respond to one another and to the world around us. We must be free of ego, ready to follow when necessary, moving confidently in harmony with the music of life.
Learn from one another. When someone or something sparks joy within your soul, invite them into your dance. Let your life be a celebration of connection, passion, and creativity knowing that each of us plays an integral part in the collective dance of awakening.