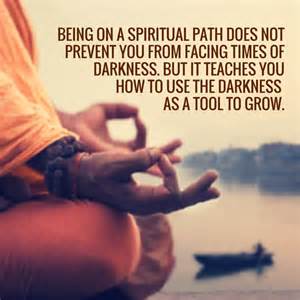 Challenges provide the opportunity to see how far you have come.
That's Right! I constantly have new insights and new ways of looking at the world
Every experience, consciously observed, allows us to apply spiritual truths that we have discovered on the journey of awakening. Some moments will feel fulfilling, some challenging, but all play a role in your soul's development.
Be gentle with yourself. Seek freedom from limiting beliefs by dropping layers of energy that no longer serve your growth. Every moment is a new beginning that provides you an opportunity to love. Start within.
Release the need to blame anyone and accept people around you just as they are. When you approach the Now with empowerment and personal responsibility, you'll discover the limitless potential that awaits.
Never forget that you are a master in the process of awakening. Bring mindfulness to this moment and step into the ebb and flow of an amazing life.
 
Today my intention is to open my consciousness to all the wonderful possibilities of life.