Living in the Wow
March 14 & 15 – 12:00-4:00pm
This 2-day workshop will be held at a private residence in Sedona, AZ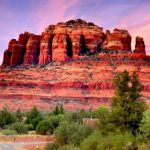 Discover your unique way of being in the world. Learn how accessing joy and passion can transform into empowerment and awaken healing abilities.
Day One – Cultivate tools that will expand your consciousness. Gain a better understanding of your soul age and role, gifts you are here to share and how to raise your vibration.
Conscious understanding of your soul age life lesson, path of destiny, and current level of consciousness, provides a foundation that will allow you to expand your vibration through purposeful intention and action. You'll discover how to draw in and recognize members of your soul support group and release any blockages that keep you from accepting the love and support that is available
Day Two – Receive Reiki I & II Attunements as well as shamanic Energetic Rites that will supercharge your spiritual growth. Learn how to facilitate healing in yourself and others through touch and intention.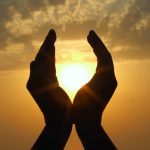 The Shamanic Energy rites are based upon the teachings of the Munay Ki (which means "I love you as you are"). They add in layers of protection, open your energy to that of ancient healing masters, teachers and ancestors, and create a more powerful connection to the earth. When combined with other healing modalities such as Reiki, your unique way of healing will become multifaceted and create the space in which transformation can occur.
only 2 spots available!
Text 805-795-7557 to reserve
Please contact Cynthia with any questions about lodging in the area at: 360-912-3148
4 Private sessions are also available. Experience receiving the love, light and laughter of the Universe while immersed in the sacred beauty of Sedona.